HOW CAN HEALTHCARE PROVIDERS IMPROVE THEIR FACILITY MANAGEMENT?
Control risk, meet the regulation and optimise performance
FMs in the health sector are under pressure to meet the highest standards of patient care, hygiene and operational effectiveness.

You need the digital tools to control the risk of procedural and equipment failure while finding ways to continually improve your performance.

Choosing the right CAFM systems can keep your whole team focused on delivering exceptional care and help make CQC compliance become 'the way you do things'.
Compliance workflows
Reducing risk and complying with standards
Audit Tracking
Maintain a full audit log of all your maintenance activity
Improve Service Performance
Monitor your service performance and maintain the highest possible standards
Cost Control
Report on spend by area, site, contractor and track vs budgets
REAL-TIME CAFM ON EVERY DEVICE
A single platform for digital oversight, team management & seamless compliance
Choose tools that give you digital oversight and peace of mind. Manage teams, control processes and monitor performance in real time. Demonstrate compliance at the touch of a button.
PPM Compliance
Automate key compliance processes, log all your activity and communications for future auditing. Ensure that you are taking all the actions required of you to prevent equipment and facilities failure.
Workflow Automation
Automate your processes to ensure correct documentation and procedural review. Make sure nothing is missed and required standards of care and record-keeping are met throughout your business.
Clear Communications
Keep conversations going between the FM team, helpdesk, sites, contractors and engineers with real-time, mobile-first communication tools. Make sure instructions are understood and acted on.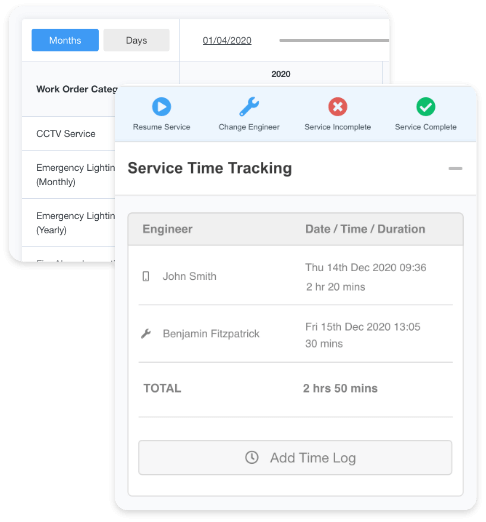 What some of our clients say
---